In some way, shape or form, we are surrounded by prayers.
Join me in this episode as I talk about the two primary types of prayers that we humans perform in our everyday lives, and let's discuss whether there is enough motivation for switching from one kind to the other.
This can be a touchy subject for some people, so please take it with a pinch of salt.
And like I always say, if something doesn't resonate with you, that's when you need honesty the most.
Let's meet in the playground.
Until next time.
Peace out.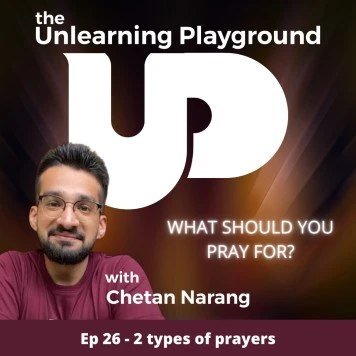 ---
<OUTLINE>
| | |
| --- | --- |
| 00:00 | Intro |
| 00:20 | What this episode is not about. |
| 01:21 | The first type of prayer |
| 04:28 | The second type of prayer |
| 05:14 | The core message |
---
Check it out on your platform of choice.
Or listen on the custom player below
Most opinions we form in our lives have at least some connection (in some cases a lot of connection) to what we saw in our formative years.
The way you see your parents treat others lingers on in your subconscious when it's your chance to act out.
The way you see your neighbours talk to each other influences what you consider to be right or wrong.
And so on…
Quite similarly, how you see religion, God, spirituality, etc depends to a great degree on what you learnt from your close ones in all the years they had a real chance to actually teach you.
And that impacts how you view prayers as well.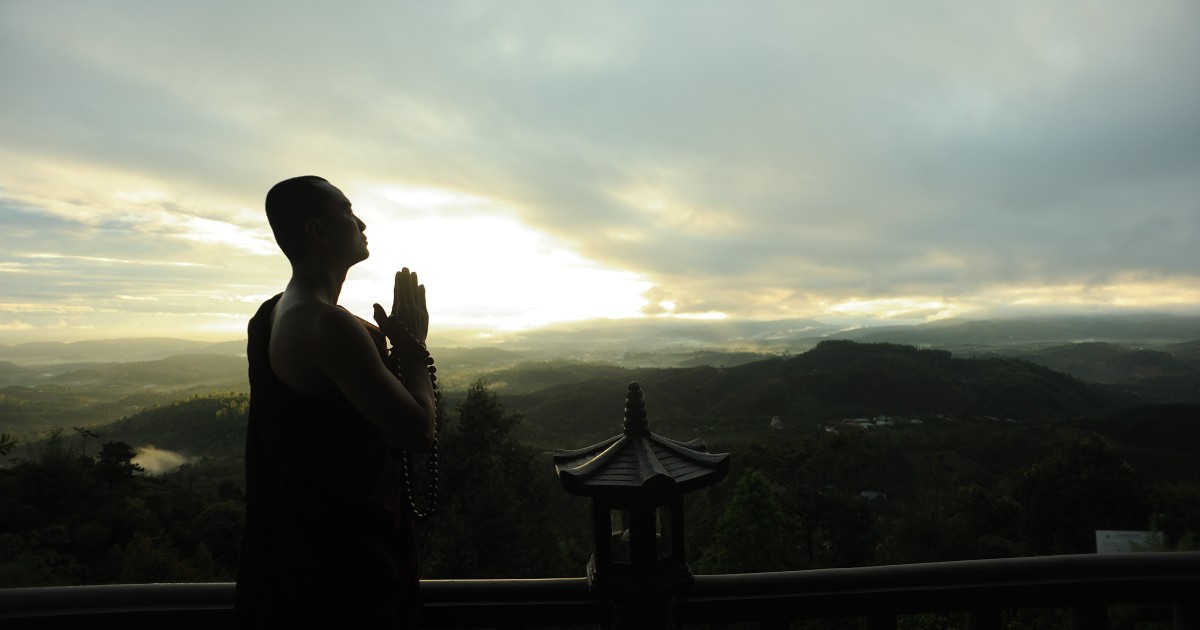 Now even though our individual, subjective experiences must have been quite different growing up, there are various common threads that can be weaved across them. That is exactly what I try to do in this episode, focussing of course on the topic of prayers.
The obvious superficial similarities can be seen quite clearly by everyone. For eg – The words we use in our prayers, the tone in which we say them, the rituals we follow while saying them, etc – all of these nuances are picked up in our formative years from the ones around us.
There are some deep seated similarities which, though extremely important, can easily missed out unless triggered externally. This episode aims to be one such trigger.
Let me offer a few examples:
The stance you take towards the idea of prayers itself – whether the entire idea is rubbish or whether it is the single most important thing one must do daily or somewhere in between.
What you pray to – a God, which one of the Gods, the universe, etc.
What you pray for.
What you expect from your prayers.
Where your prayers come from.
In this episode, I aim to tackle these questions from the point of view of two different kinds of prayers that may not look very different on the outside, but are very different from the point of view of the actor(s) involved.
As I said in the very beginning of this page, our perspective matters a lot. And it can be a subtle change of perspective that can make a prison out of something powerful, or something powerful out of an apparent prison. That is exactly the stance we are taking in this episode.
Enough said I guess.
Let's jump into the episode now.
If the content you consumed here moved you, you might be interested in the section of my work that I dedicate to true spirituality and philosophy. The key narrative I build there is one of understanding, and not just believing. This is something I find particularly lacking in the religious community in the modern era.
If this resonates with you, check out my episode playlist dedicated to this topic here.
I aim to build more on this topic exclusively in the months and years to come.
Do I do it any justice?
Only one way to find out.