The Unlearning Playground is an everyday life podcast by Chetan Narang, designed to invoke deeper thinking on topics that usually get brushed aside because of our barely-questioned-yet-firm opinions about things, applicable in all stages of our lives and especially so when we start calling ourselves mature adults.

These topics, and the complete perspectives about them, are quintessential to realise the truth about Life, the Universe and everything; and also to realise the freedom that we so dearly crave in our daily lives.
We will use the time spent here to unpack questions ranging from the depths of philosophy, spirituality and religion to quotes, books and stories that merely point to them but are often misinterpreted, again due to our own limited perspectives. We'll use all this jazz to get to the root of things, not just to scratch the surface, trying to never lose sight of what's true in favour of what's comfortable.
If any of these words trigger a reaction in you – positive, negative alike – this show is definitely for you. If they don't, allow me the pleasure to introduce you to some of them.
I promise you it will be worth your time. I wouldn't be doing this if I thought otherwise.
If in doubt, only one way to find out – dig in.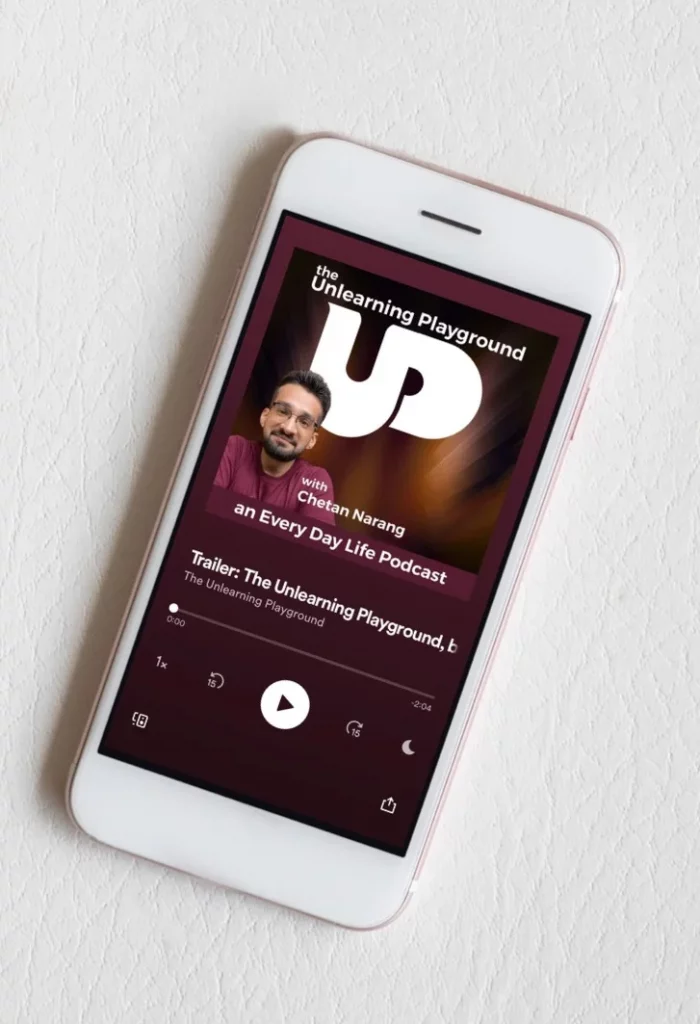 Check it out on your platform of choice.
Or listen on the custom player below
THE entire podcast is also available on The Unlearning Playground YouTube channel here
---
CHeckout all our podcast playlists below