The Unlearning Playground is a self improvement podcast by Chetan Narang, a software engineer by degree, but a teacher, life coach and a philosopher at heart.
The podcast is designed to dive deep into important questions centred around mental health and spiritual health in the modern world. The episodes are a mix of potent and easily applicable life lessons for your everyday life and direct, honest answers to the most significant questions you can come up with. The aim is to help people think better, to understand themselves, others & Life better, and to help them simplify their lives to make space for what really matters – to them, to their loved ones & to all of us.
We discuss mental health, spiritual health, philosophy, spirituality, life lessons, quotes, books, cognitive biases and meditations to get to the root of Life, not just to scratch the surface, trying to never lose sight of what's true in favour of what's comfortable – with the overarching focus being more compassion and higher consciousness for everyone, especially for the ones who are ready.
Spend time with me here with an open mind and an open heart, and you'll see your mental & spiritual health improving big time. I guarantee that.
All my work – https://chetannarang.org/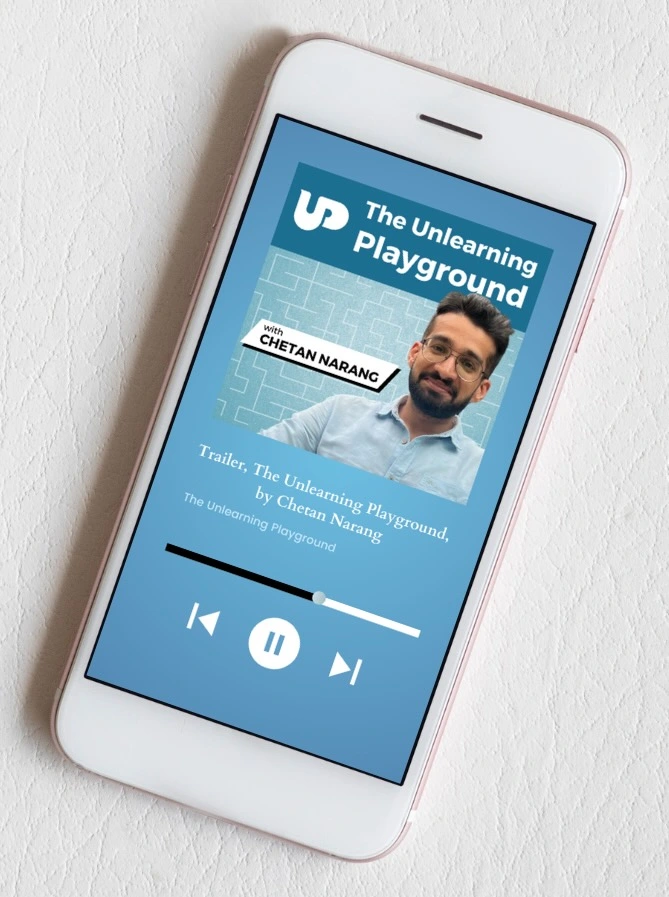 ---
THE entire podcast is available on The Unlearning Playground YouTube channel here
Check it out on your platform of choice.
Or listen on the custom player below
---
CHeckout all our podcast playlists below