A thought that every adult encounters ever so often is centred around the idea of how life was better when they were a kid, when they were more childlike. I think there are a lot of life lessons in this train of thought, and that is the epicentre of today's episode of The Unlearning Playground.
Even The Bible reportedly says something to the tune of "No one enters the kingdom of God until he is childlike." Please note that the call is to be childlike, not childish. There is a world of difference between the two words, and I explore that too in this episode.
I think that the various tips I give out here are central to living a good life as an adult, central to living your life to the fullest as a grown-up. The playfulness, spontaneity and flexibility of childhood is something that has captured the imagination of so many philosophers already – Alan Watts, Osho, Sadhguru, Jordan Peterson, Sandeep Maheshwari to name a few. So, here I am throwing my hat in the ring too on the same.
I hope this episode lands, and leaves you with a better life.
Until next time.
Peace out.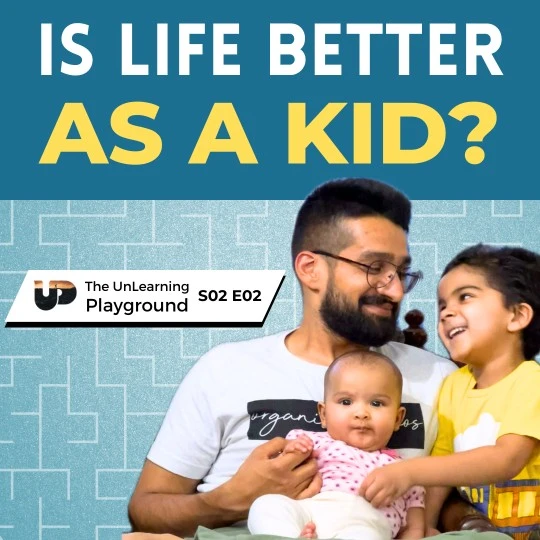 ---
| | |
| --- | --- |
| 00:00 | Intro |
| 02:12 | Was life better as a kid? |
| 10:14 | Being more spontaneous and expressive |
| 22:36 | Being more playful |
| 36:19 | Being more open and flexible |
| 48:51 | Recap and concluding thoughts |
---
Check it out on your platform of choice.
Or listen on the custom player below