There are some movies that sometimes, out of the blue, end up teaching you life lessons that stay with you forever. I understand it to be very unlikely that an action thriller movie franchise would make the cut to such a list, but it is what it is I guess.
What is Jason Bourne about? If you had asked me this question some years ago, my answer would have been very different than what I can say about it now.
Having recently revisited these brilliant movies, I can safely say that the perspective with which I watched Jason Bourne this time around really helped me catch the drift of the storyline much better than before. And one powerful life lesson came striking out at me, which is what this short video is all about.
I would really recommend everyone to watch all the movies again, and this time with the perspective I talk about in this episode.
So without further ado, let's get into it.
Let's see what Jason Bourne has to teach us.
And was he any good at it.
Until next time.
Peace out.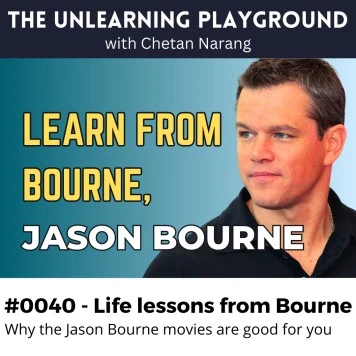 ---
Check it out on your platform of choice.
Or listen on the custom player below